Registrations & Refreshments
Welcome & Chairperson Opening Remarks 
Paradigm shift in PV necessary to meet the combination product safety reporting requirements! by
Khaudeja Banu

, Vice President Combination Product, Devices, Diagnostics and Software as a Medical Device Quality at Amgen | USA.
PV Outsourcing by

Jennifer Kane

,

Sr. Director, Head of Pharmacovigilance, Entasis Therapeutics | USA.
Topic TBC by Jeffrey Brown, Chief Scientific Officer, TriNetX | USA
Tea/Coffee/ Refreshments Networking Break & Exhibition
Topic TBC Jaylaxmi Nalawade, Associate Director, Lupin | USA
Big Data/Use of AI in Pharmacovigilance by 

Michael Von Forstner

, Global Head of Patient Safety and Pharmacovigilance, Biosimilars at Biogen BBU | Switzerland
Panel Discussion : Future of Pharmacovigilance
Moderator: Richard Wolf, Head of PV Operations, CSL Behring | USA
Panelists: TBC
Topic TBC Dawn Mucci, Jazz Pharmaceuticals, USA.
Afternoon Tea/ Refreshments Networking Break/ Exhibition
Premium Sponsor Speaking slot (Platinum/ Gold)
Challenges of Local Pharmacovigilance Lana Gloukhova,Vice President, Head Global Patient Safety & Pharmacovigilance, Athira Pharma | USA
Topic TBC : Dennis L Vargo, Vice President, Head of Drug Safety and Pharmacovigilance at Akebia Therapeutics | USA
Chairperson Closing Remarks & Networking Drinks Reception
Trusted hands behind us
DOWNLOAD THE BROCHURE
Our global upcoming event in Pharmacovigilance has a great line up of Industry speakers and Hot Off the press topics. After witnessing outstanding success in our previous PV conferences, we are delighted to host PV Europe 2022. Click "DOWNLOAD BROCHURE" to download the agenda!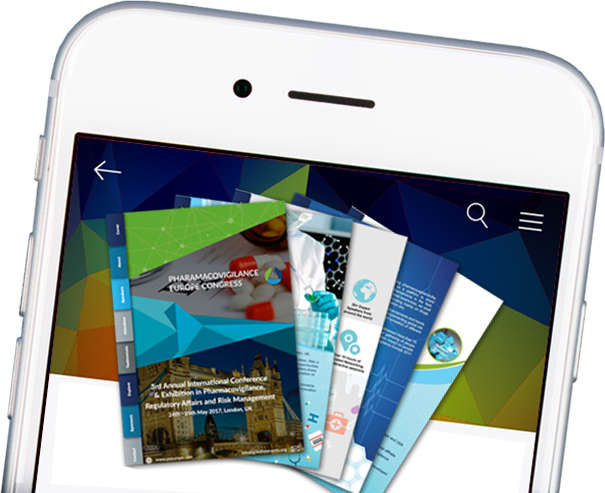 International Delegate Registrations From Across The Globe